4 Famous Sexting Scandals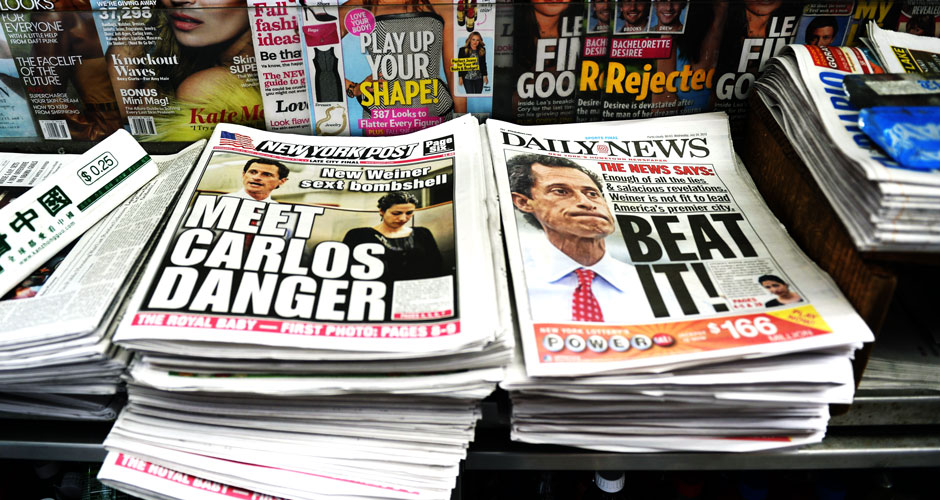 Ever since the advent of the Smartphone, sexting has been a thing. Why not? We talk about every other subject in the world via SMS. Why not some pillow talk as well? Surveys have shown that over half of the Smartphone using public has sent or received at least one sext message in their life. Everybody's doing it. Literally. From high schoolers to government officials, sexting has invaded public consciousness. Some of them have been some pretty juicy scandals as well. Here is a look at some of the most famous sexting scandals of all time in no particular order.
Famous Sexting Scandal #1 David Duchovny/Tea Leoni/Billy Bob Thornton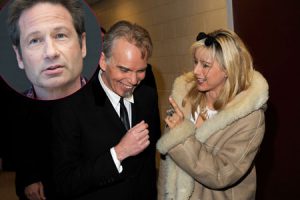 David Duchovny and Billy Bob Thornton are scandals in themselves but add a hot wife like Tea Leoni to the mix and there is bound to be trouble. Duchovny is a known sex addict and has been public about it so one would assume it wouldn't be too far of a stretch to believe he was sexting outside of his marriage. Not true, surprisingly. It was wife, Tea who was caught with some obscene text messages from Mr. Billy Bob Thornton. His wife's affair revealed, the couple split.
Famous Sexting Scandal #2 Eva Longoria and NBA Baller Tony Parker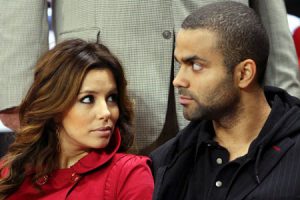 Who in the hell cheats on Eva Longoria? Apparently Tony Parker but he's got to be the only one. Eva had a bad feeling and did some snooping which turned up some saucy texts message from another woman on her husband's phone. The other woman was Parker's teammates wife, so two marriages were affected. Longoria filed for divorce and revealed her husband had cheated on her previously. The sexting scandal was a sore spot for the actress during interviews for years.


Famous Sexting Scandal #3 Ryan Phillippe Reese Witherspoon and Abbie Cornish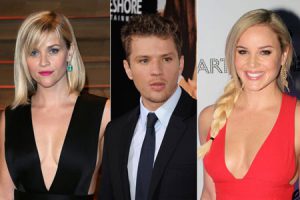 Reese Witherspoon discovered sext messages on her husband's phone from Australian actress Abbie Cornish (See Video of Abbie Cornish). The two divorced and Phillippe began a relationship with Cornish that lasted a few years. Witherspoon went on to date Jake Gyllenhaal for 7 years. The former couple has told reporters they have a good relationship and raise their children together although Ryan has expressed some irritation at reports that make him look like the bad guy in their break up.


Famous Sexting Scandal #4 Anthony Weiner New York Representative and all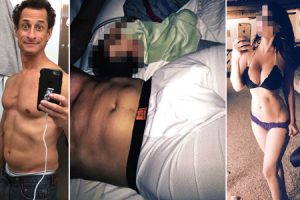 Anthony Weiner is definitely the most diehard sexter in the whole list of sexting scandals. He has been involved in a succession of sexting incidents dubbed Weinergate by the press. While he was a congressman, he used Twitter to send a private message containing nude photographs to a 21-year-old woman. He denied sexual relations but admitted he had sent sext messages to more than one woman. A few years passed and as Weiner began a mayoral campaign more pictures were released and he once again admitted to sexting as many as three other women since the last incident.
Chris Lee, another New York politician was caught in the act sending nudie photos and sexy messages via Craigslist. The insane thing about this scandal is that he did not use a fake name or bogus email. He used his real name and his congressional email address. The recipient, Yesha Callahan, a single, 34-year-old African-American designer, said she posted on Craigslist "just for fun. Too see what kind of men would send me their pictures because dating in D.C. sucks."


Nudie Shot Sexting Scandals
There have been many sexting scandals that pertain only to some nudie shots and sexy selfies that were leaked or hacked. Some celebrities, like Scarlett Johansen, owned their photos and expressed outrage. He account had been hacked and photos leaked. Others, like Blake Lively, contended the leaked photos were not hers despite the identical tattoo. Coincidently, both women were sending photos to Ryan Reynolds, who has been married to both women.







Sexting scandals are so scandalous because we don't think people in public positions would stoop as low as the rest of us. Politicians and beloved celebrities seem above such behavior. It's a shock to us and great entertainment value when we perceive the mighty to fall. If there is one lesson to take from all this it is that no one is above sexting and anyone's photos can get hacked.
Tags: Abbie Cornish, Anthony Weiner, Billy Bob Thornton, Blake Lively, David Duchovny, Eva Longoria, Reese Witherspoon, Ryan Phillippe, Scarlett Johansen, Sexting, Sexting Scandals, Tea Leoni, Tony Parker, Weinergate, Yesha Callahan